Brianna Zuber Beckwith
Principal Attorney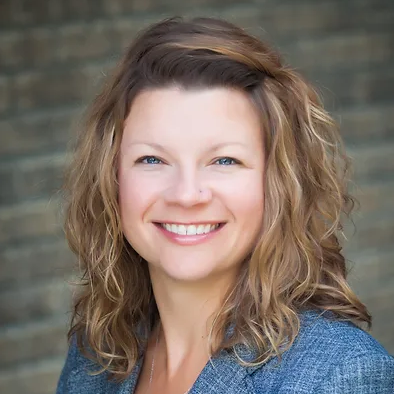 Brianna Zuber Beckwith is the founding attorney of Zuber Law.  She provides legal representation for clients in the areas of estate planning, wills, trusts, probate, business and real estate in the Glenwood, MN area and surrounding communities.
Brianna creatively and thoroughly investigates all options available to her clients to ensure they choose the best possible route. She is responsive and compassionate. In her fifteen year career, Brianna has handled over a thousand cases with high success rates.  Brianna was honored as a Super Lawyer Rising Star multiple times for her high-degree of peer recognition and professional achievement.
Brianna also takes time to give back to her community.  She is currently serving her second term on the Commission for Judicial Selection, advising the Governor regarding applicants to judicial offices in the Eighth Judicial District.
Between college and law school, Brianna spent a year volunteering full-time at the Kovler Center for Survivors of Torture in Chicago, IL working with refugees and asylees. She was a Roach Fellowship Recipient at the University of St. Thomas School of Law through which she provided legal services to clients with limited income. Brianna currently does pro bono representation through Legal Services of Northwest Minnesota and serves as court-appointed counsel for low-income clients facing guardianships/conservatorships and commitments in Pope, Stevens, Swift, Douglas and Grant Counties. 
Brianna is a Board Member and Networking Chair for the Glenwood Rotary Club, through which she enjoys spending time volunteering in her community with the Rotary Club.  She also serves as a Board Member for the Minnewaska Laker Foundation, a non-profit which exists to enhance Minnewaska Area Schools' programs and facilities, and was instrumental in establishing the Minnewaska Laker Foundation Endowment Program.
Brianna Zuber is admitted to practice law in the State of Minnesota and the United States District Court.
The University of St. Thomas School of Law, Minneapolis, Minnesota
2008 Juris Doctor, magna cum laude
Honors: Dean's List Participant, Dean's List Award Recipient, Roach Fellowship Recipient, and Law School Public Service Award Recipient for more than 200 hours of law-related public service 

Involvement: Minnesota Justice Foundation Member, UST Mentor Externship Program Member, and Instructor for Continuing Legal Education Courses on working with interpreters, working with survivors of torture and Minnesota's anti-sex trafficking law and the Federal Trafficking Victims Protection Act
​
College of St. Benedict, St. Joseph, MN
2004 Bachelors of Arts in Political Science and Peace Studies, magna cum laude
Honors: CSB Regent's Scholarship Recipient, Honors Program Member and Dean's List Award Recipient

Involvement: CSB Social Justice and Service Learning Community Member and CSB/SJU Greco-Roman Study Abroad Participant
Volunteering & Memberships
Legal Services of Northwest Minnesota, Volunteer Attorney

Glenwood Rotary Club, Board Member and Networking Chair

Minnewaska Laker Foundation, Board Member
Minnesota 2020-2022 Rising Star
Brianna Zuber Beckwith was selected as a Minnesota Rising Star by Super Lawyers for multiple years.  The selection is made through a rigorous selection process that includes peer nomination, independent research, peer evaluation and then selection by a highly-credentialed panel of attorneys. Only 2.5% of attorneys are selected.
Commission on Judicial Selection, 2019-present
Brianna was also selected to serve as the 8th Judicial District Attorney member on the Commission for Judicial Selection. She is currently serving her second term. Brianna is responsible for judicial outreach to encourage exceptional applicants for judicial vacancies, as well as vetting and recommending judicial applicants for appointment.