Ensure your assets and loved ones are protected with comprehensive estate planning from Zuber Law.
Planning for your family's future with an effective estate plan should be your foremost priority.
Estate planning can seem overwhelming and Zuber Law is here to help. Our estate planning attorneys based in Glenwood, MN will collaborate with you to figure out the best way to protect your loved ones and assets – no matter what age or stage of life you are in. Schedule a free consultation with Zuber Law to address your estate planning needs.
Probate Avoidance
Avoiding probate is a common objective for families.  Probate can be an expensive and time-consuming process that is unnecessary for many people.  The lawyers at Zuber Law can help you establish a simple estate plan that avoids probate and meets your needs.
Wills
A complete and thorough will – a document that states how your possessions will pass after death – provides a roadmap for your family upon your passing. Creating a will at any age is a good idea because it ensures that all of your assets will be distributed according to your wishes. Our estate planning lawyers are here to assist families around the Glenwood, Sauk Centre, Lowry and surrounding areas in making sure that nothing is missed.
Trusts
Setting up a trust can be very beneficial to transfer your assets to either to a beneficiary or a charity. Knowing which type of trust is best for your specific situation can be overwhelming and Zuber Law near Alexandria, MN can help. Our attorneys can assist you in determining whether you need a trust in order to avoid probate, reduce estate taxes, dictate how heirs receive assets, or other reasons. We will ensure your trust is properly funded to meet your needs. Our lawyers will provide the documents necessary to be sure that your assets are transferred properly and securely.
Estate Tax Planning
You want to be sure that the assets you've earned throughout your life go to organizations and people you care about most, so you need an estate plan that considers taxes. The experienced estate planning lawyers at Zuber Law can help avoid unnecessary estate or gift taxes while creating a comprehensive estate plan that meets your needs.
Medical Assistance Planning
Planning for medical assistance has become crucial for many seniors, as prices for long-term care have risen to astronomical levels. Our attorneys can help you and your family avoid these high costs by planning ahead of time. We understand the issues surrounding Medicaid eligibility, lookback periods, income caps and more, and will compassionately work through these details together with you and your loved ones.
Estate Planning for Young Families
No matter your age, it is imperative to have an estate plan established.  Whether you have young children or assets you want to protect, Zuber Law can help you legally provide for your family should the unexpected happen. Contact Zuber Law, serving Benson, Villard and surrounding communities, for a free consultation.
Guardianships and Conservatorships
Guardianships and Conservatorships are established through court proceedings when an incapacitated adult requires a guardian or conservator to protect and care for them or their assets. It is important for families to use an experienced guardianship and conservatorship lawyer to help with all aspects of the process. The attorneys at Zuber Law near Alexandria, MN are ready to assist you and your family with this sometimes delicate subject.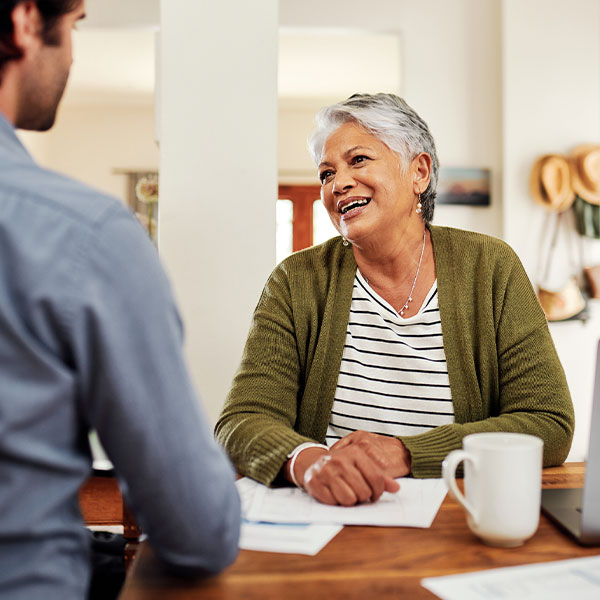 Brianna made it feel manageable. She made sure to answer any and all questions we had. I would definitely recommend her (and have!) to anyone looking for legal help.
K.B. | 11/22/2017